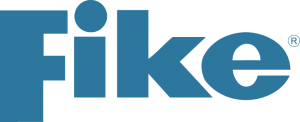 Official fire alarm distributor Larne
Fuse fire alarm distributor Larne can supply, design, install, maintain and commission a wide range of fire alarm systems. Fike fire alarm systems are a full-featured alarm system ranging from simple conventional alarms to advanced addressable systems.
We can design, supply, install, maintain and commision a wide range of fike equipment:
Multipoint asd detector

Twinflexpro two wire fire alarm system

Duonet & quadnet intelligent fire alarm systems

Ancillary devices

Nimbus fire alarm management

Qualifire air sampling smoke detection system

Proline linear temperature sensing

Shp-pro fire detection and fire protection system

Signifire video flame, smoke and intrusion detection system
Become an official partner of Fuse
As an official distributor for Fike, Fuse fire alarm distributor Larne is looking for collaborative partnership arrangements with other fire alarm providers and electricians locally and nationally. Fuse wants to work alongside your company to supply, design install or provide commision services under your own banner or as a subcontractor.
Partnering with Fuse gives you exclusive access to:
Wholesale Pricing

Unbeatable Sub Contract Commissioning Rates

Design, Certification & 24/7 5 Star Unrivalled Technical Back Up

Future ongoing maintenance contracts
Why fuse fire alarm distributor Larne?
Fuse are industry experts when it comes to fire alarm systems and has designed, installed maintain and commissioned thousands of fire alarm systems locally and nationally across the UK and Ireland.
Being an Approved Fire Alarm Installer we offer the best in technology from the best manufacturers in the industry and all equipment is tried and tested and reliable not to mention compliant with both European & British standards.
Interested in partnering with Fuse?
Great! We would be happy to have you aboard, to get started you can drop us an email at info@fusesystems.co.uk or alternatively fill on our form and we get back to you shortly to arrange a meeting.