Construction Site Security
Building Site Security. Belfast, Northern Ireland.
Feel confident that your construction site is protected 24/7/365 with our construction site security services.
Construction sites are frequently targeted by criminals due to them being easily accessible to the public, without the right security measures in place you give criminals the opportunity to steal equipment, damage or vandalise work that is being carried out costing your business time and money.
Building sites not only draw the attention of criminals but also the attention of children. The majority of the time their intentions are not to cause any damage but to simply have fun with their friends viewing them as giant playgrounds and not realising just how dangerous a construction site can be, by investing in building site security we can stop criminals from stealing, damaging equipment and prevent people making personal injury claims more effectively.
Speak to one of our security specialists if you're committed to protecting your construction site today.
Construction Security Guards
One of the most effective security measures to date is professional security guards, their active presence gives you eyes and ears on-site and can routinely carry out foot patrols throughout the development site and report any suspicious behaviour as it occurs.
Building sites tend to be unsafe environments having manned security guards on-site can stop criminals or children trespassing and accidentally getting hurt which could result in them making a personal injury claim against your company, security guards can provide a cost-effective visual deterrent before someone accidentally gets hurt, steal or damage your site.
The sole purpose of security guards is to keep your property and equipment safe and protected from being damaged or stolen.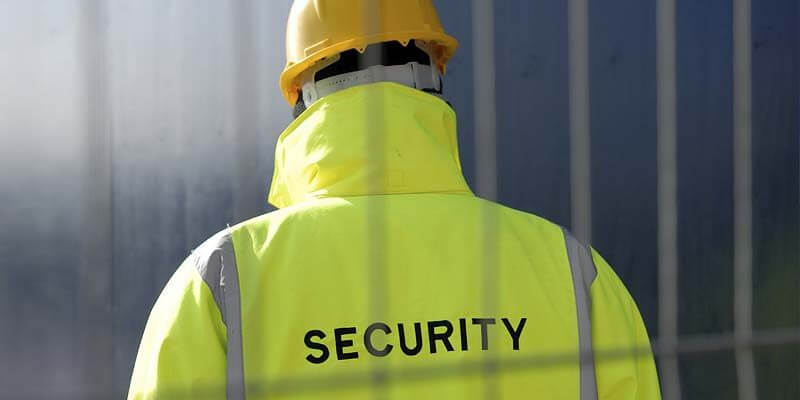 Fuse Systems can provide your construction site with onsite CCTV security that includes bespoke a CCTV installation and surveillance package that gives your building site around the clock security and protection.
CCTV is an effective security solution that is hassle-free and can work 24/7/365 days of the year if maintained regularly. The visibility of a CCTV camera can be enough to deter most criminals but if it's not it gives you the ability to deploy a manned security team or the police to the construction if suspicious activity occurs during surveillance.
We personally believe having both manned security guards and an active CCTV system in place is your best option to protect your construction site from theft, damages and personal injury claims as this lowers the chances of someone trespassing greatly.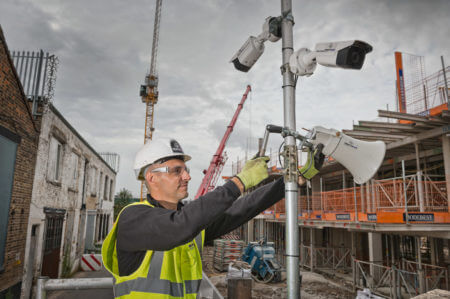 Mar 4, 2021
CCTV Installation
Great communication, Graham was a tidy well mannered worker at house!
Mar 4, 2021
Excellent service
Just installed by engineer Graham . He was punctual, professional and installed the wireless system with minimum fuss. Very professional all round from quote to installation. It's 5 stars all the way from me
Mar 4, 2021
Excellent service
From first contact ( and that was after close of normal business hours) to completion of alarm fitting was just 48hours !! Excellent communication and Graham did a great fitting job whilst maintaining social distancing and wearing mask. More than happy to recommend this company !
Looking For Reliable Building Site Security?
We are a trusted construction site security specialist located in Belfast with decades of experience among our team of engineers.
Our wealth of knowledge and experience will ensure that your construction site is secure around the clock, for a no-obligation quote and a free site survey contact us today and find out how we can keep your construction site secure.