Keep a watchful eye on your property
We specialise in the installation and maintenance of CCTV systems, our team can design, install and maintain CCTV systems for both your home or business premises.
CCTV systems are a great option to record and monitor your property internally and externally to deter criminals or to catch offenders.
Our CCTV installers provide quality installations throughout Newtownards, Belfast and the whole of Northern Ireland.
The popularity of home security systems is on the rise with more homeowners choosing to protect their homes with a surveillance system.
The great thing about having a CCTV system installed at your home it's usually enough to prevent your home from being targeted by criminals.
The benefits of having CCTV system at your home is you'll feel safer at home and at ease when you're not at home and is a great way to will lower your home insurance premium.
CCTV is used by almost every business in the world and is common to have a camera situated in every corner of commercial property.
Having a CCTV system is essential to protect your business against criminals, by not having a surveillance system in place you're vulnerable to criminals due to the lack of security.
Installing CCTV at your business premises you're deterring criminals and protecting your greatest asset, your business from being damaged or losing revenue due to stolen goods. 
Choosing the right surveillance system for your home or business can be overwhelming. That's why one of our engineers will first visit your site or property and determine the best system for you.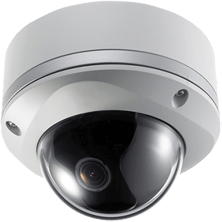 Dome Camera
The drome camera is used for indoor security and surveillance. The design of the camera makes it difficult for bystanders to tell which way the camera is pointing, which can deter criminals by creating a sense of uncertainty.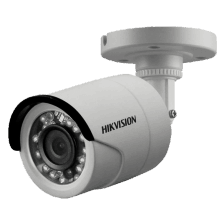 Bullet Camera
A bullet surveillance camera is ideal for outdoor environments and is typically mounted to a wall and pointed in a specific direction with the option of either a fixed or varifocal lens. This type of camera is likely to be noticed by onlookers, but it's also enough to deter criminals due to the presence of the camera.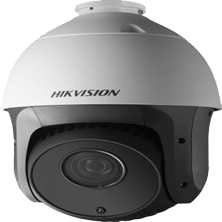 PTZ Camera
PTZ – (Pan / tilt / zoom) surveillance camera is ideal for both indoors and outdoors environments as it allows for panning (left or right), tilting (up or down) and for the lens to be zoomed closer or further from the target giving you more control over your surveillance. 
It can be difficult to keep pace with the fast growing technology changes. However, it's important that your CCTV system is kept up to date and security standards to ensure your home or business premises is protected.   
To ensure your CCTV system is up to date and working correctly it's important to have regular maintenance carried out to prevent unforeseen problems from happening. We offer packages for both domestic and commercial clients and ensures your system from being faulty or being tampered with by criminals.