We have been installing and repairing automatic doors across Belfast and throughout Northern Ireland for 10+ Years.
Automatic doors provide easy and convenient access for many public buildings including businesses, hospitals and hotels while providing easy access for visitors with a disability.
We pride ourselves in being one of Northern Ireland's leading automatic doors specialist based in Belfast who's capable of providng a complete service from installing to repairing automatic doors.
We aim to offer high-quality installations or repairs of automatic doors at competitive prices while providing world-class aftercare support.
Automatic doors we can install & repair
Automatic Sliding Doors
Automatic Swing Doors
Automatic Folding Door
Revolving Doors
To discuss your automatic door requirements or issues give us a call or request a callback today for a free no-obligation quote.
Automatic Door Specialists You Can Trust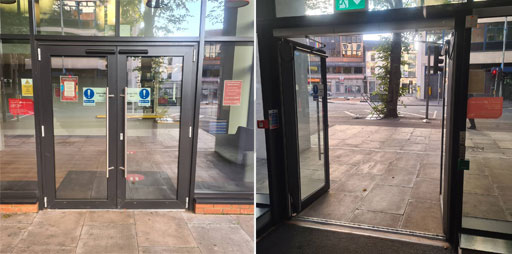 Automatic Door Installation
We have extensive experience in the UK and Ireland with all types of automatic doors and can help you to plan, supply and install an automatic door at your premises.
To discuss your requirements contact us today to receive professional planning and advice on all automatic door equipment.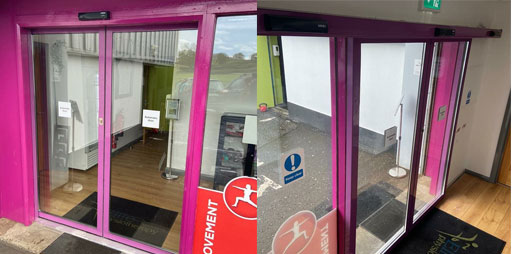 Automatic Door Repairs & Upgrades
If your automatic doors are starting to show problems it's important that you have them repaired immediately to prevent further problems or someone becoming hurt.
Our team of engineers will be able to diagnose any automatic door problems and provide and quick fix solution to have your doors running smoothly again.
Automatic Door Service & Maintenance
To prevent problems from occurring and to ensure doors continue to work smoothly or cause injury it's important to have regular maintenance carried out by professionals.
Maintenance can be carried out on a bi-annual or annual basis depending on how regularly the doors are used. However, our team of engineers will be able to provide advice and guidance on the best solution for you.