Commercial CCTV Solutions
CCTV has become a vital security measure for safeguarding businesses and commercial premises against criminal activity and fraudulent claims with the rise in theft, vandalism, and the growing number of slip, trip, and fall claims on commercial properties.
Our cutting-edge commercial CCTV systems can help prevent and mitigate criminal activity or false claims made against your business or premises by positioning cameras in critical areas throughout the property with around-the-clock surveillance.
To maximise the security at your business or premises, our security engineers will carry out a full risk assessment of your property before advising you on the type and position of your CCTV cameras.
Our Commercial CCTV Services
Our commercial CCTV services offer businesses comprehensive surveillance solutions to safeguard their assets and ensure the safety of their employees and customers. From installation and maintenance to monitoring and upgrades, we provide customised solutions that meet the unique needs of each business.
Installation
Our commercial CCTV installation service provides expert advice and professional installation of surveillance systems to ensure the safety and security of your property, assets, and employees. Our team will work with you to design a system tailored to your specific needs and budget.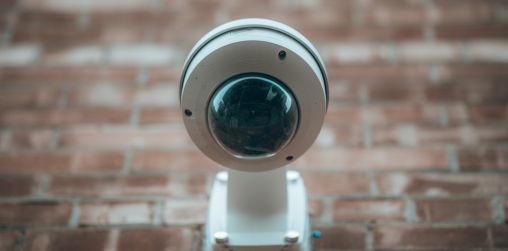 Mointoring
Our commercial CCTV monitoring service provides real-time surveillance of your business premises to help prevent theft, vandalism, and other criminal activities. With our trained professionals and advanced monitoring technology, we ensure your property remains secure at all times.
Upgrades
Our commercial CCTV upgrade service helps to enhance your existing surveillance system by incorporating the latest technology and features. We can provide expert advice on the best upgrades for your business needs, ensuring that your CCTV system is always up-to-date and effective in maintaining the safety and security of your property.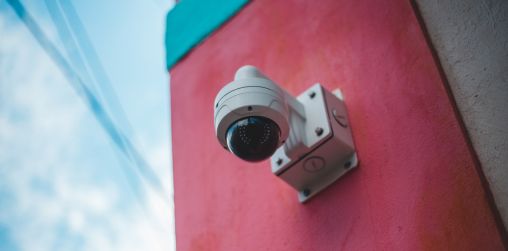 Maintenance
Our commercial CCTV maintenance service ensures that your surveillance system functions at its best by providing regular upkeep and repairs. With our experienced engineers, we can identify and fix any issues to prevent system downtime and ensure continuous protection for your business premises.
A comprehensive range of commercial CCTV systems
CCTV cameras come in various types with advanced technologies designed for specific purposes. From dome cameras and C-Mount cameras to PTZ and thermal cameras, there is a wide range of options to choose from, each offering unique features and benefits.
Network/IP cameras use advanced digital technology to transmit video and audio data over a network, making them ideal for remote surveillance of locations such as offices, retail stores, and public spaces.
Wireless cameras use Wi-Fi or cellular networks to transmit video and audio data, making them ideal for monitoring remote locations such as construction sites or oil rigs where wired connections may not be available or practical.
Dome cameras are compact, versatile cameras that can be mounted on walls or ceilings to provide a 360-degree view of commercial space, making them ideal for monitoring large open areas such as airports, train stations, or stadiums.
C-mount CCTV cameras use detachable lenses and high-quality sensors to provide detailed and customizable surveillance solutions, making them ideal for commercial applications such as casinos, banks, and jewellery stores where high-security monitoring is required.
PTZ Pan Tilt & Zoom Cameras
PTZ Pan Tilt & Zoom cameras use advanced motors and lenses to provide versatile and precise control over the camera's positioning and field of view, making them ideal for monitoring large commercial spaces such as stadiums, convention centres, and warehouses.
Day/night cameras use advanced image sensors and infrared technology to provide high-quality surveillance footage in both daylight and low-light conditions, making them ideal for commercial applications such as parking lots, construction sites, and outdoor storage yards.
Thermal CCTV cameras use advanced thermal imaging technology to detect and display differences in temperature for accurate and reliable surveillance in commercial applications such as border control, perimeter security, and critical infrastructure protection.
Infrared/Night Vision Cameras
Infrared/night vision CCTV cameras use infrared technology to provide high-quality surveillance footage in low-light or no-light conditions, making them ideal for commercial applications such as warehouses, parking garages, and other areas with limited visibility.
We partner with top-of-the-line CCTV brands known for their quality, reliability, and cutting-edge technology. Our range of partners allows us to offer our clients a wide selection of products to choose from, ensuring that their surveillance systems are of the highest quality and performance.