Turnstile Installation. Belfast, Northern Ireland
Access control is an essential component to protecting your commercial office, industrial site or construction site.
Turnstiles can protect your facility by controlling the access to only authorised personnel, this greatly reduces unauthorised entry, theft, and vandalism.
Our full-height turnstiles only allow access to one person at a time, this greatly increases security and improves crowd control.
Turnstiles can be operated manually, via chip and pin cards or automatically, they can also be fully integrated with CCTV depending on the level of security your facility requires.
Our FREE on-site survey will help you determine the best turnstile solution for your facility.
Turnstile Security Benefits
> Reduces unauthorised access
> Prevents theft
> Prevets vandalism
> Easily integrated with CCTV
> Improved security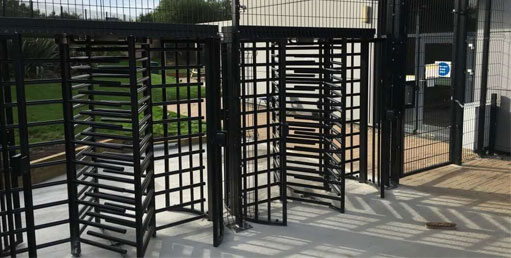 Turnstile Installation
Get a FREE on-site survey to determine the best turnsile solution for your facility.