Keeping you safe after dark 
Security lighting is a great solution to increase the level of security at your home or business premise.
Security lighting systems have been used by commercial premises for many years now and have been adopted by many business owners due to their effectiveness in deterring criminals.
Outdoor security lighting can be effective in deterring criminals as it draws attention and indicates someone may be present at the property.
Outdoor security lighting works great in conjunction with your CCTV or Burglar Alarm System.
Due to how effective outdoor security lighting has been in the commercial sector, many homeowners are now choosing to install lights at their home, this provides households additional security while giving homeowners peace of mind and a better sense of safety.
Investing in outdoor security lighting is beneficial as it deters any potential burglars and can lower your insurance premium because Insurance providers are keen to know what measures you take at home to prevent burglaries from occurring.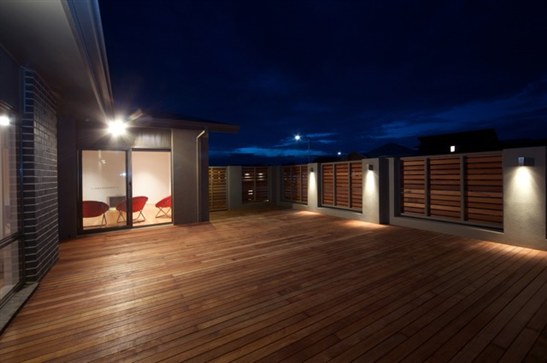 Motion sensor lights
Motion sensor lights are the most common among outdoor security lighting as they offer a great balance between security and energy efficiency. Motion sensor lights only activate when movement is made up to 10 meters from the sensor and switch off once movement has no longer be detected.
Solar PIR lights
Solar security lights essential work like motion sensor lights, except they are powered differently and are more energy efficient. Solar lights charge during the day via sunlight and will activate at night when it detects motion in the same way as regular mains powered security lights.
LED flood lights
Floodlights are a high-intensity form of lighting and are typically used at sporting events during the evening in low light conditions helping events like football or other outdoor sports events to be played and broadcasted during the evening.