Fuse Systems are a trusted CCTV installer located in Belfast, we combine our expertise with the best CCTV technology and systems on the market to protect your property or businesses from criminals.
We are proud to be one of the leading CCTV providers in Belfast offering CCTV installation and maintenance services to both domestic and commercial clients across Belfast. We are a trusted security company for many businesses across the UK and Ireland and are reconsigned by many for providing high-quality CCTV systems for a variety of business sectors across Northern Ireland.
Our team focuses on delivering specific solutions to meet your required security needs as we understand that there is no such thing as a 'one size fits all solution' that's why we tailor our CCTV packages to ensure your home or business security systems needs are met.
Our team of engineers are experienced in both domestic and commercial CCTV installation in Belfast.
Domestic security has been on the rise due to CCTV becoming more affordable for homeowners to install and maintain at there premises.
We know this as we have personally installed and maintained many home security cameras across Belfast, Northern Ireland.
Having CCTV at your home will give you peace of mind and deter criminals from targeting your home not to mention lowering your home insurance.
Commercial CCTV is not uncommon as almost every business in the world uses CCTV systems to protect their business against criminals.
Our team currently install and maintain surveillance systems for both small and large businesses across Belfast, working closely with business owners to ensure their premises is protected day and night by providing a tailored CCTV package.
CCTV Installation Belfast
We provide CCTV installation in Belfast for both domestic and commercial clients. Our team first does a free site survey to determine the right surveillance system solution for your home or business.
We understand that not everyone requires a new CCTV installation but it's important to note that CCTV requires regular maintenance to ensure your system continues to work correctly and to prevent unforeseen problems from happening that's why we offer a regular maintenance plan for both domestic and commercial clients across Belfast.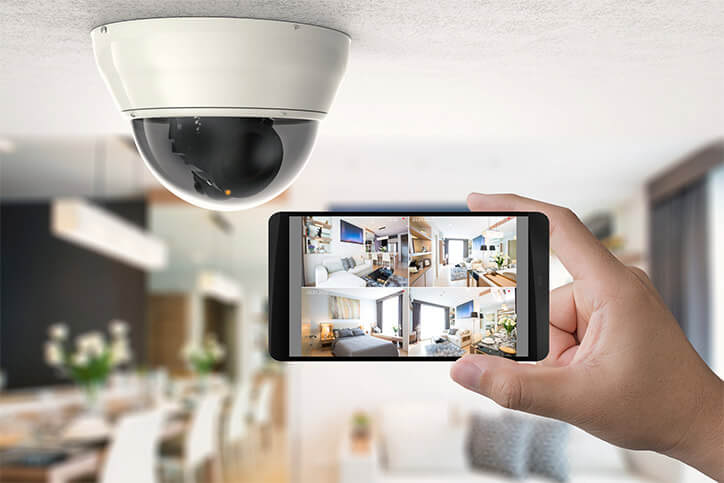 What our customers are saying
Sep 10, 2019
Quick service
Phoned on a Friday and was booked in for the Monday as was only looking a service. Service was quick and stress free. Fantastic job with support available 24/7. I would highly recommend.
May 3, 2019
CCTV fitted
Andrew and Nathan fitted a CCTV system quickly and efficiently at our Business, great service, would gladly recommend Fuse Systems.
May 2, 2019
Great Service
Professional, quick to react and very friendly service. I would recommend this company to anyone. Thank you, Sue
Choosing the right CCTV solution
We understand choosing the right surveillance system for your home or business can be overwhelming. That's why our team of engineers will first visit your site or property and carry out a free site survey to determine the right solution for your home or business.