Home Entertainment System
Experience high-quality sound and 4k video footage throughout your home with our home entertainment system.
Our customers consider us specialists in the home entertainment space, over the years we have deployed hundreds of systems from simple one-room systems to high-quality multi-room systems.
Gone are the days of having to go to the cinema to experience that incredible 4k video footage or that high-quality sound system. Our home entertainment system brings a cinema-like experience to your doorstep.
Not sure where to start?
Contact our team today we will help you choose the perfect home entertainment solution for your home today.
Multi-Room Audio / Video Systems
Installing a multi-room solution throughout your home will allow you to deploy and enjoy most entertainment sources such as SkyHD, Amazon Prime and Netflix on any TV or projector throughout your home.
Multi-room systems give you the freedom to record and share your recorded TV in all rooms across the house, gone are the days of fighting over the TV remote, our home entertainment system allows for multiple streaming, keeping everyone in the family happy.
Our multi-room audio/video installation package can connect existing home entertainment systems or provide a cinema-like experience with 4k displays with high-quality sound systems depending on your requirements and budget.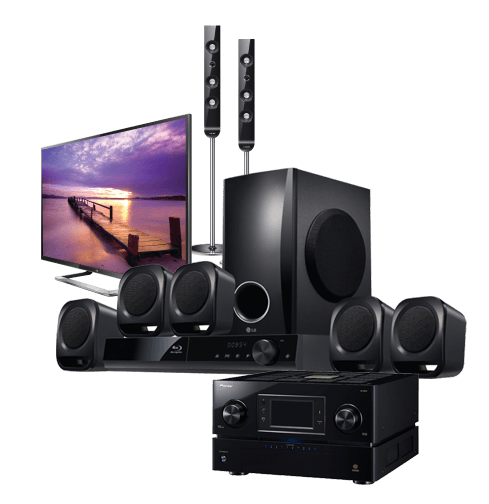 Listen to your favorite music in every room, our multi-room audio solution gives your ability to play your favorite music artist or podcast throughout the house, control the ability to play your favorite sounds in one or across all rooms in your home, perfect when inviting guests over for a party.
Our multi-room audio installation package can connect existing audio systems throughout your home or provide you with a high-quality sound system depending on your requirements and budget.