Market leading access control and door entry solutions
Paxton based in the United Kingdom has over 30 years designing and manufacturing market-leading access control and door entry solutions, securing around 25,000 buildings each year worldwide.
Their security solutions are designed for a wide range of sectors including education, healthcare, retail, leisure, commerical and the public sector.
Supported Paxton Solutions
Our team can Install, Mantain & Repair the following Paxton solutions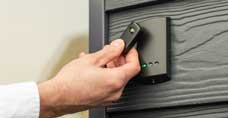 Access Control
Net2 Access Control
Standalone Access Control
Paxton 10 Access Control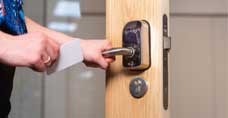 Wireless Doors Handles
PaxLock Pro
Net2 PaxLock
Net2Air Bridge
Door Entry Systems
Panels
Monitors
Control Units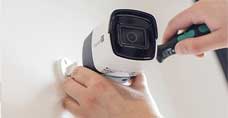 CCTV Systems
Upgrade To Paxton 10
Third Party  Integration
CCTV Installation
Approved Paxton Specialist
We have been installing, repairing and servicing Paxton security solutions across the United Kingdom and Ireland for 10+ years.
We are proud to be one of the few leading Paxton installers located in Northern Ireland.
This means our engineers have been fully trained by Paxton to ensure we can install, maintain and repair their access control systems to the correct standard.
Paxton's solutions are considered to be best within the access control industry and it's for this reason you must be an approved installer to install, maintain or repair their systems.  
Access control is an important security measure to consider and shouldn't be taken lightly. Therefore we recommend Paxton, as their access control solutions are secure, convenient and reliable. 
We can say this confidently being a silver approved installer, we have first-hand experience from installing, maintaining and repairing hundreds of Paxtons systems across the UK & Ireland.
Need to speak to a Paxton specialist? Contact us today.