Control access around your premises with a bespoke access control solution.
We have a wealth of knowledge and expertise when it comes to controlling access throughout a building.
Our access control Edinburgh team can provide a solution for a single entry point or for multiple entry points allowing you to have full control over visitors at one or multiple sites. 
Access control is commonly used for a number of reasons whether it's external access to a building, offices, schools or a private car park, our access control Edinburgh team can provide an affordable solution for you.
Talk to our access control Edinburgh team today.
Access control systems are typically seen in businesses to allow employees access to the building and restricting visitor's access to sensitive areas throughout the building or business.  
There are many benefits to implementing access control but its primary function is to restrict and limit access, other benefits include the following: 
Track who's coming and going 
Access control systems log every entry and exit of every individual who has been permitted access, this level of control keeps a record of who was where and at what time if an instant was to occur. 
Keep out unwanted visitors
As a business grows so does the number of people it employs, when this occurs it can be difficult to tell who is an employee and who isn't. However, access control systems prevent anyone without an access card from entering the building undetected.
Protect sensitive information 
A lot of businesses hold sensitive information, this can be sensitive client or customer information and potentially trade secrets, it's important that this information is kept secure. Limiting access to this information can be achieved with an access control system. 
Permit, change or terminate access
Overall, access control allows you to easily manage the day to day access, this can involve permitting new employee access to the building, changing the restriction of an existing employee or terminating access to an employee who has just been terminated from their role.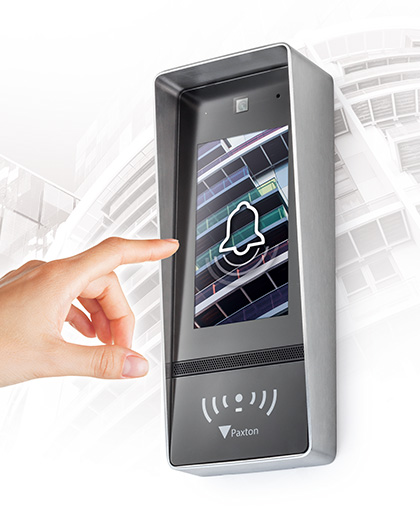 Other Services
We also offer additional security solutions in Edinburgh such as CCTV and Intruder alarm systems.